In August of 2004, Jill, who had bought two of our puppies over the years, asked if we would keep George and Matilda for a few days as her regular dog sitter was not available and she had to be out of town. As an example of how dogs can live together as long as the temperaments are sound and they are given the right guidance we present below group pictures of 7 German Shepherd dogs peacefully living together for a few days here at Eagle Hill Ranch on a hot sunny day. Except for the traditional Black and Tan male in the pictures, all of the dogs are our Ch Smooth Sailin and her puppies from three different litters (and three different sires).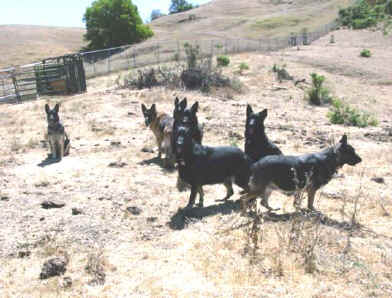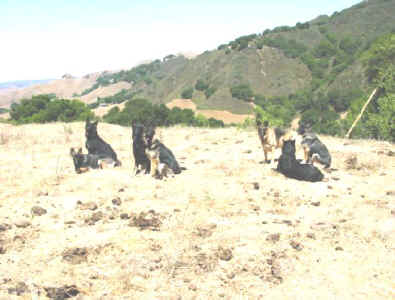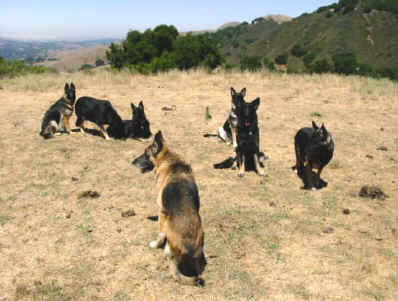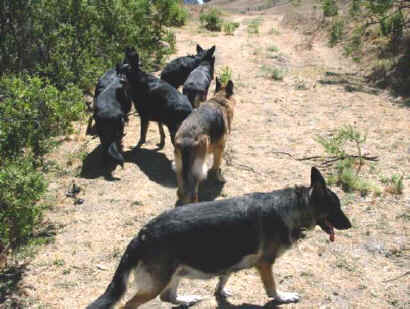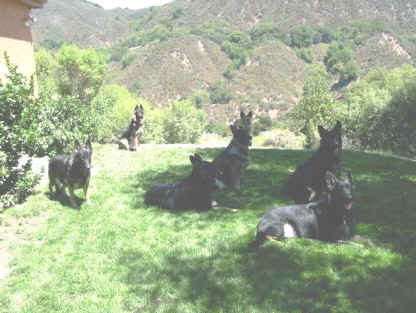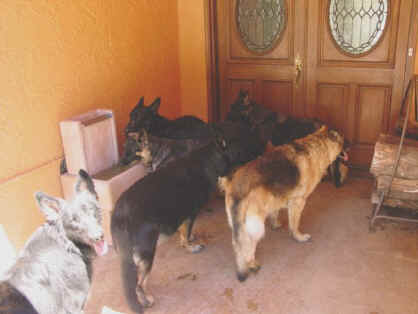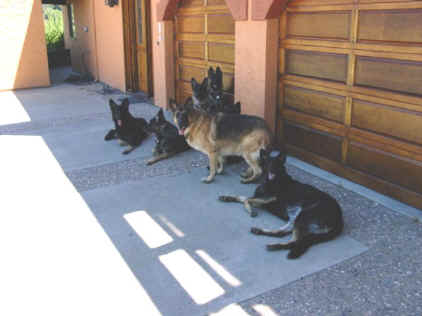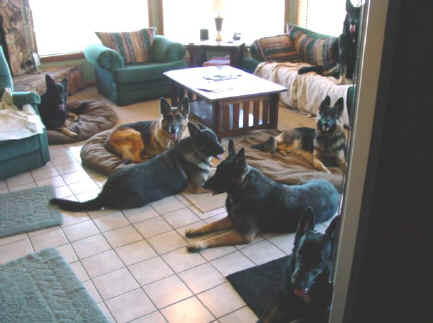 Our dogs grow up in a natural, rugged ranch where they
learn to sharpen the natural ability of a German Shepherd
to think on their own. Below are some scenes from the
ranch.
Below is our heliport (but not our helicopter) in case you want to arrive at the ranch this way!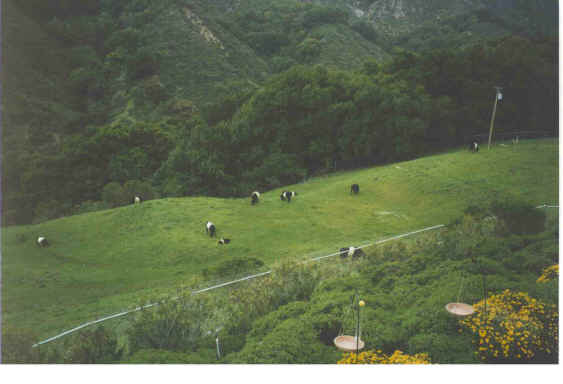 Some owners of Eagle Hill Dogs: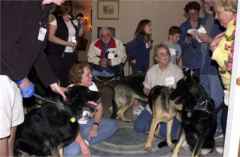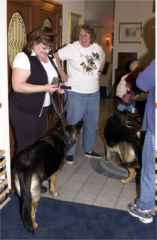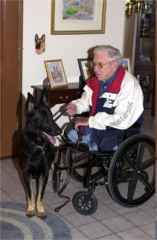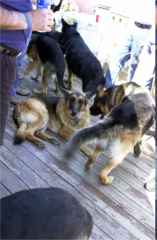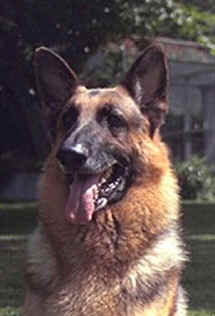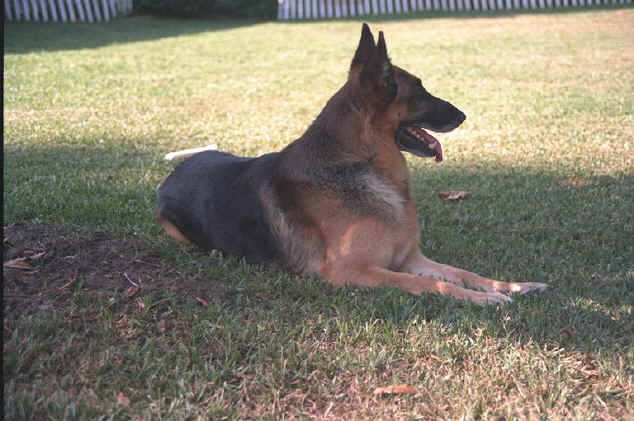 Jay's AKC name was Suboja's Embassador. Jay had in his bloodline on all sides some of the most famous dogs and bitches this country has had. An example is that Jay was a great, great grandson of both GV Ch. Lance of Fran-Jo and GV Ch. Lakeside's Harrigan. Jay taught our dogs many things. He was born May 1, 1987 and passed away December 10, 1998 at 11 years 7 months after gallantly trying to fight off pneumonia. He is buried at Eagle Hill's "cemetery" on a hill above our house so he can continue to look out for us.
German Shepherd Dogs have been part of our families' lives for many, many years. Our original Jay, Jay of HildaGar, was in Peter's family in St. Louis, Missouri in the 1950s and 1960's. Peter grew up on 12 acres in St. Louis and had three GSDs while growing up. Here is the original Jay, the picture in the kitchen was taken in 1959 and the other a few years latter :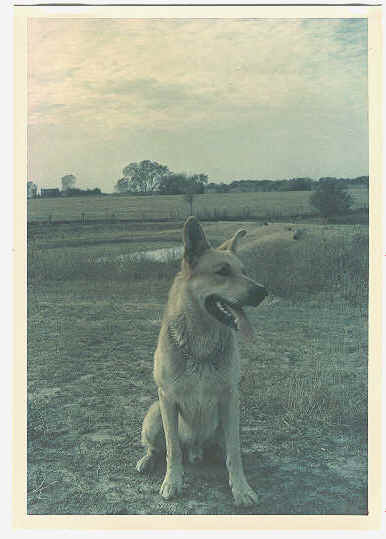 In fact, GSDs go back to at least 1929 with us. Here is a picture of Peter's uncle, Peter Attardo, with one of the family's GSDs in 1929. He sure looks like he may have been a Bi-Color!