Ch. Mackinac /Ch Sailin' litter:
We bred Ch. Smooth Sailin' to Ch. Rocknoll's Mackinac (OFA Excellent and OFA Elbows) at the beginning of March 2003 after driving her to the San Diego area to meet her suitor. The puppies were born on Mother's day, Sunday May 11th, 2003! We have 6 puppies, 4 males and 2 females.
NEWS: See new pictures below of between 6 and 8 weeks old.
NEWS: Jill Peterson sent us some pictures of her new puppy George, a bi-color long coat, at home, see below.
We are keeping a female, Eagle Hill's Sail Ahead, with a call name of Hedy.
The other 5 puppies went to Antioch, CA, Oakley, CA, Mammoth Lakes, CA, Redstone, Colorado and Puyallup, Washington.
Some 6 week pictures: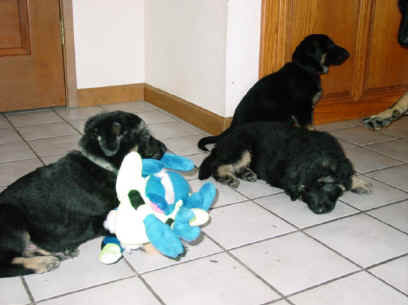 Here they are with their older half brother Skipper: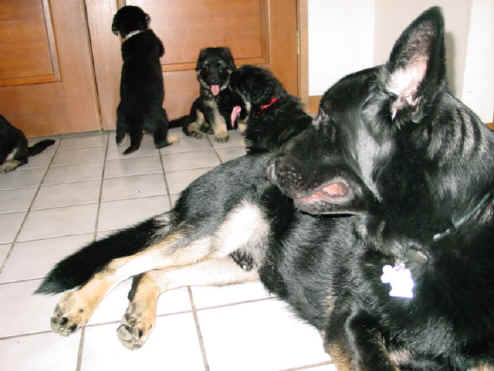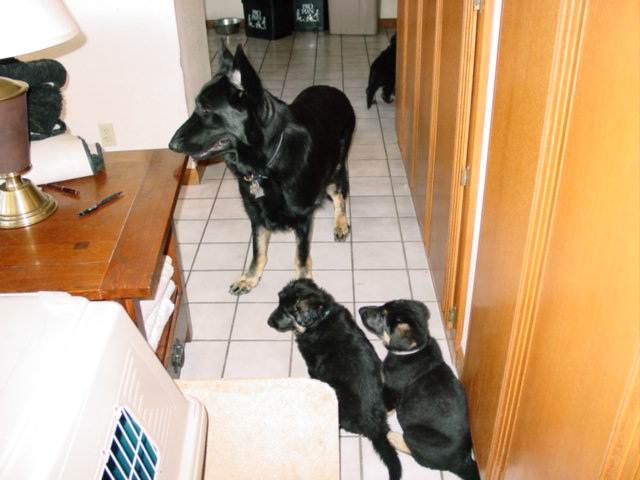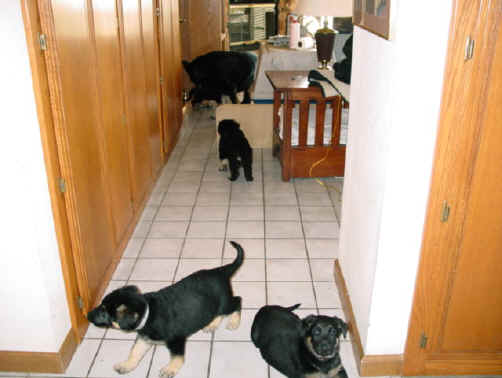 More pictures between 6 and 8 weeks: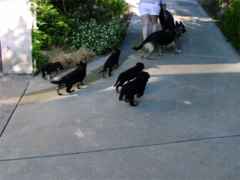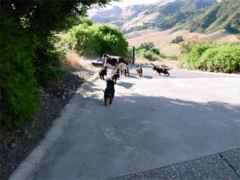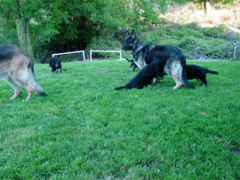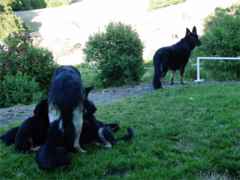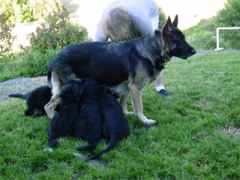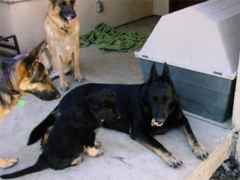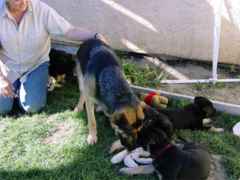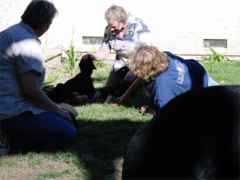 The last two pictures showing Sandy and Joan with their older Eagle Hill female Pinkie, visiting us to help socialize the puppies. Interaction with lots of people and dogs is very important to raise a German Shepherd Dog and we appreciate these types of visits a lot.
Below are some pictures of George, a bi-color, long coated male from this litter, that went home with Jill. Jill had bought a puppy from a previous Smooth Sailin' litter, who is named Matilda. Thus the three pictures below show Matilda and her half brother George the first week at his new home. Jill reports that even at the age of 14 months Matilda continues to protect her new "puppy". i